Celebs Who Look Almost Unrecognisable With Glasses
4 min read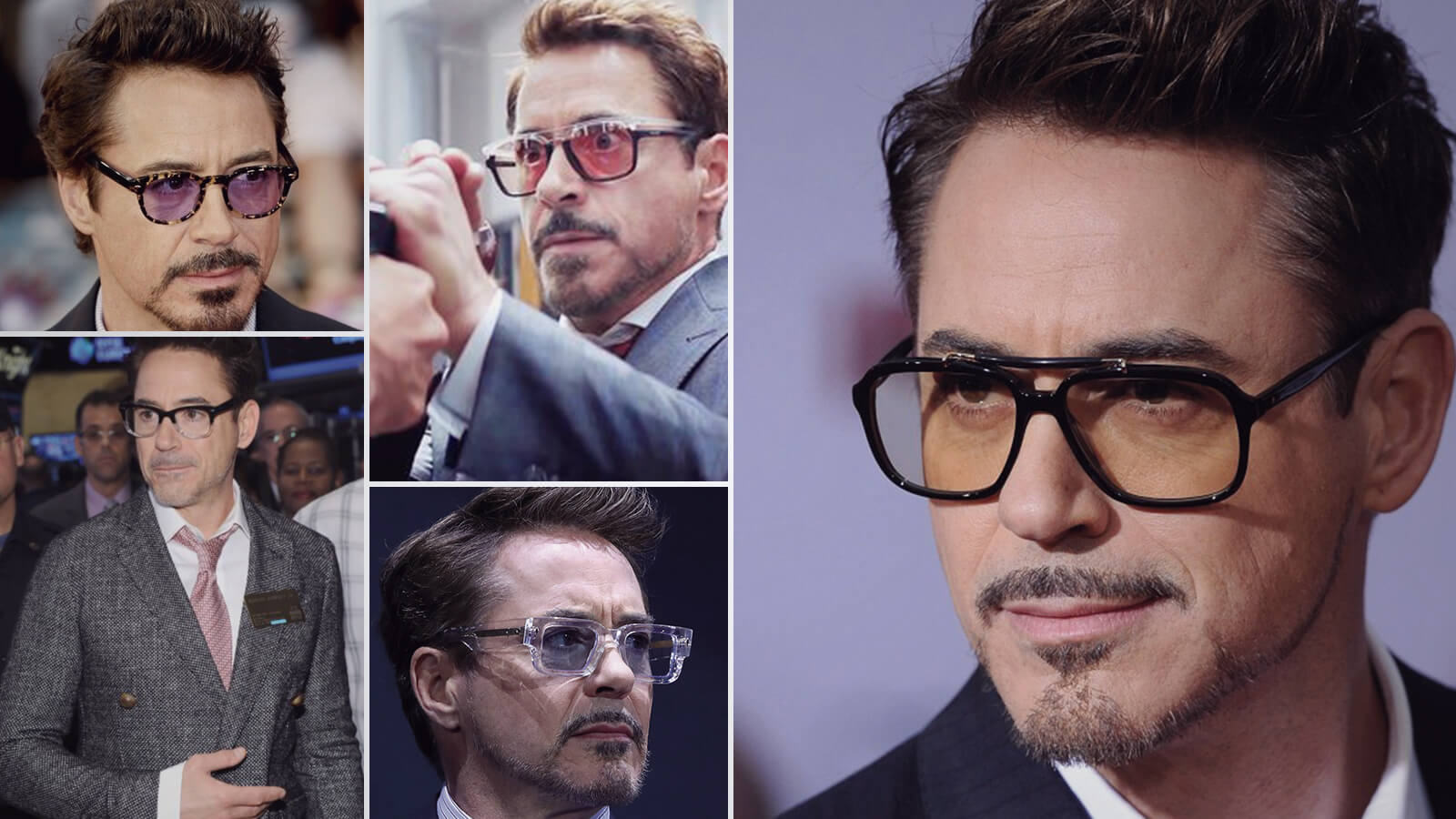 It's amazing how glasses can change your entire look. For instance, Superman used wide brimmed glasses to conceal his identity and became Clarke Kent.
Our favourite celebs also seem to know this fact. Where Diane Keaton, Tina Fey and Hugh Grant are never seen without their glasses, there are other stars who are rarely seen sporting eyewear. But when they do, they look almost unrecognisable.
For some people, glasses are a medical need while some like to wear them to elevate their personal style. Whatever the reason is, there is no denying the fact that designer glasses help one look their best.
It is always fun to see celebs in glasses and guessing whether they are wearing them for style or vision. Here is a list of top celebrities whose glasses look will throw you for a loop.
Robert Downney Junior
Yes we know that RDJ in glasses is not a new thing to us but who could dare to not mention him when writing an article about 'celebrities in glasses'. Whether aviators, clear frames or tortoise shell glasses with yellow or blue tint, the bespectacled style of RDJ is just as quirky as his film choices.
Kim Kardashian
There is not a look that the famous style icon cannot pull off. Even though our eyes are used to seeing the renowned media personality without glasses, the eyewear look seems to be working  for her. It won't be a surprise if Kim comes up with her own eyeglasses collection some day. And with her millions of fans who follow her fashion devotedly, she can totally overthrow the big names in the eyewear market.
Justin Timberlake
The former boy bander likes to put on his thick bold frames in men's glasses and look like a whole different person. While we never see Justin with glasses on stage, he likes to slay his fans with his specs every now and then. The American heart-throb wears glasses for his poor eyesight but he looks super stylish in them as well. Maybe it has something to do with his handsome face or charming personality.
Kit Harrington
Jon Snow might not know how to impress ladies but he sure knows a thing or two about glasses. Kit could be seen sporting hipster glasses which makes him look even sexier (God knows how). Other times, the hunky actor likes to keep it casual with round metal glasses. Should we all just declare him the hottest actor to ever wear glasses?
Emma Watson
The childhood crush of every male potterhead, Emma Watson's beauty is just impeccable. The Harry Potter fame actress looks different but stunning even with her black rectangular frames. However, her glasses have nothing to do with her vision as she can see perfectly clear without them. She sports plano lenses but the look brings out her inner nerd just like her character in the movie.
Miranda Kerr
The former Victoria's Secret Angel and the supermodel from Australia, Miranda Kerr is a well-known name in the fashion industry. She knows how to wow people with her unmatched fashion sense and style. And with her personal favourite butterfly women's glasses, she is always runway ready.
Anne Hathway
Stealing people's hearts with her girl-next-door looks and beaming smile, Anne knows how to change the sweet personality to a smart and independent woman with a pair of big square frames. Anne Hathway with or without glasses, she will always be Princess of Genova for us.
Rihana
The pop sensation looks absolutely stunning in everything she wears. The Bad Girl Riri never hesitates to go innovative and bold when it comes to fashion. Whether on stage or airport, Rihana's fashion game is always on point with her glasses. Vintage cat-eye glasses, classic aviators or chunky oversized frames in round shape, there is not an eyewear piece that the songstress can't make more fashionable.
Tom Holland
The young british heart-throb prefers glasses over lenses and why not, he looks super cool in them. He is seen donning glasses on red carpets and movie premieres and we don't think they are for his vision. He must have learned the glasses tips from his senior Robert Downey Junior.  But he looks too damn good in them that we want to see more of it. Spiderman with glasses, who's in?
Have a pair of glasses in your mind? Well, you can now mimic your favourite celebrity's style by getting cheap glasses from online stores. They have every eyewear style that famous actors or actresses have ever worn.